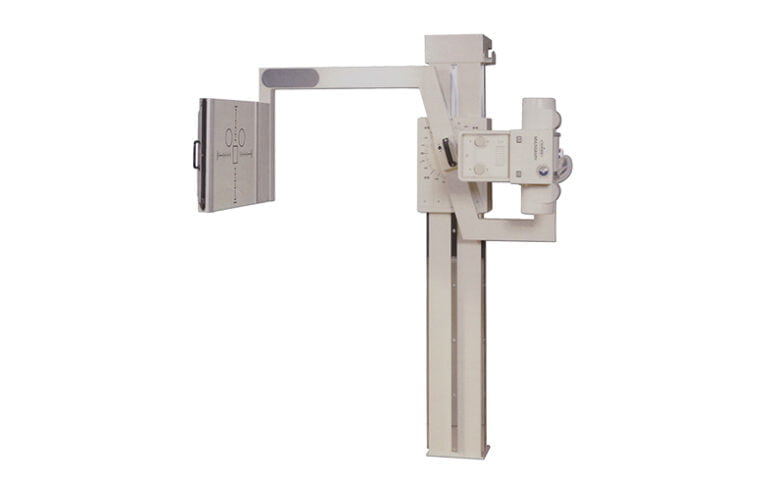 The FERIA & BRS series is a universal single detector system designed to provide maximum flexibility and patient workflow for general radiography. (This DR series offers all advantages such as cassette ejection, real-time access to images, quick and easy operation and transfer of images to a printer or PACS)
BRS and FERIA are a versatile radiographic system that is useful for routine x-ray examinations. With this system, tests can be performed in the patient's standing, sitting and lying positions.
FERIA is a U – beam X – ray system with multi – projection, perfectly balanced, floor mounted collar.